Apple picking in the Cascades
Posted: 2016-10-09 11:53:26 UTC
by Dan McKeown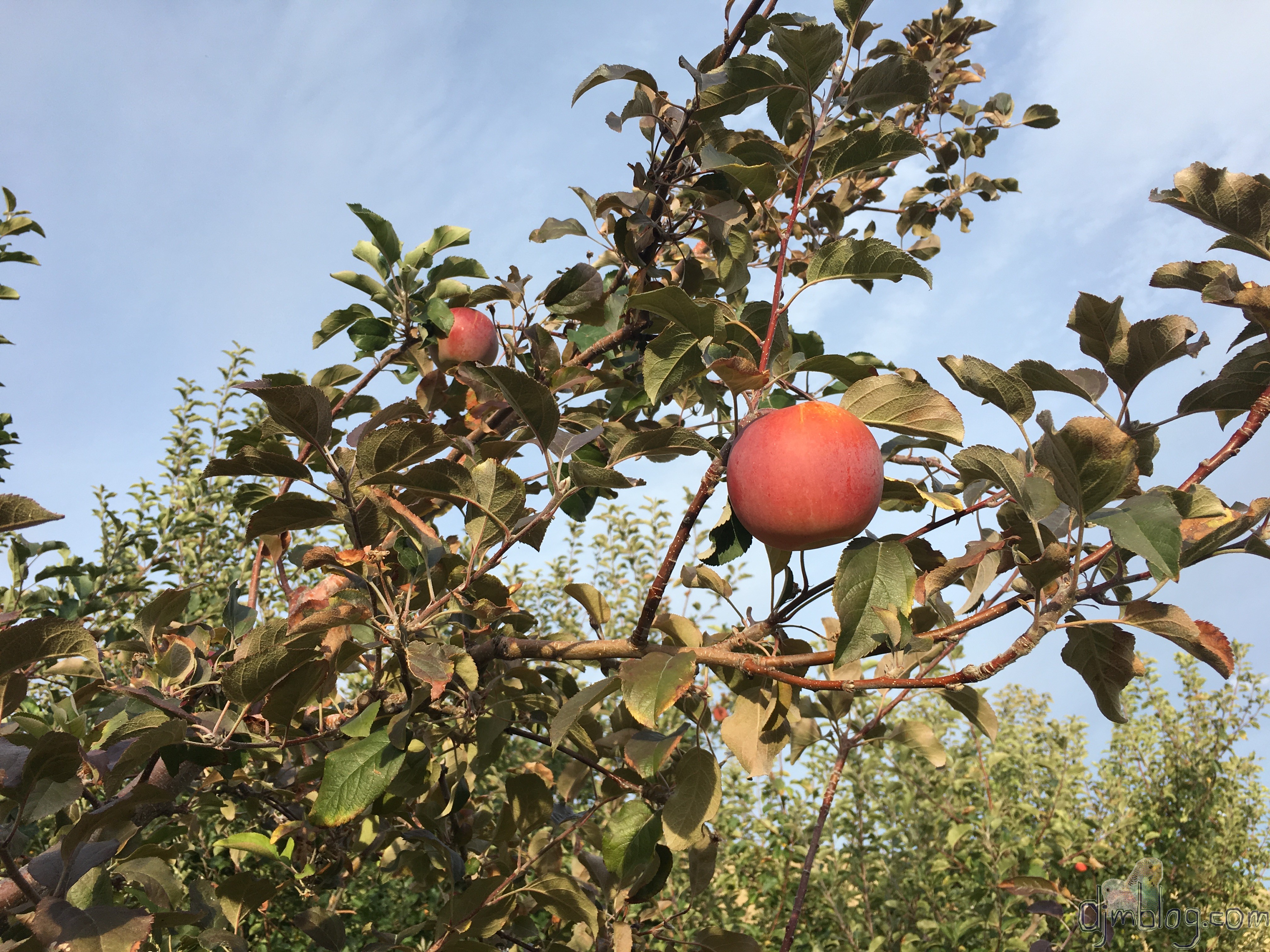 Apple picking in Washington state is a ritual that can take many forms--and often the orchards will be encircled by trams and swollen with impatient fruitseekers and ragged children and camera-bag toting grandparents all crowded around the heavily trimmed apple trees coarsely lashed to wooden frames. A couple years ago Jessica and I went north and saw one of those scenes. But this year we decided to head up through the mountains and through the Snoqualmie National Forest on WA-2 until we got to the Stutzman Ranch.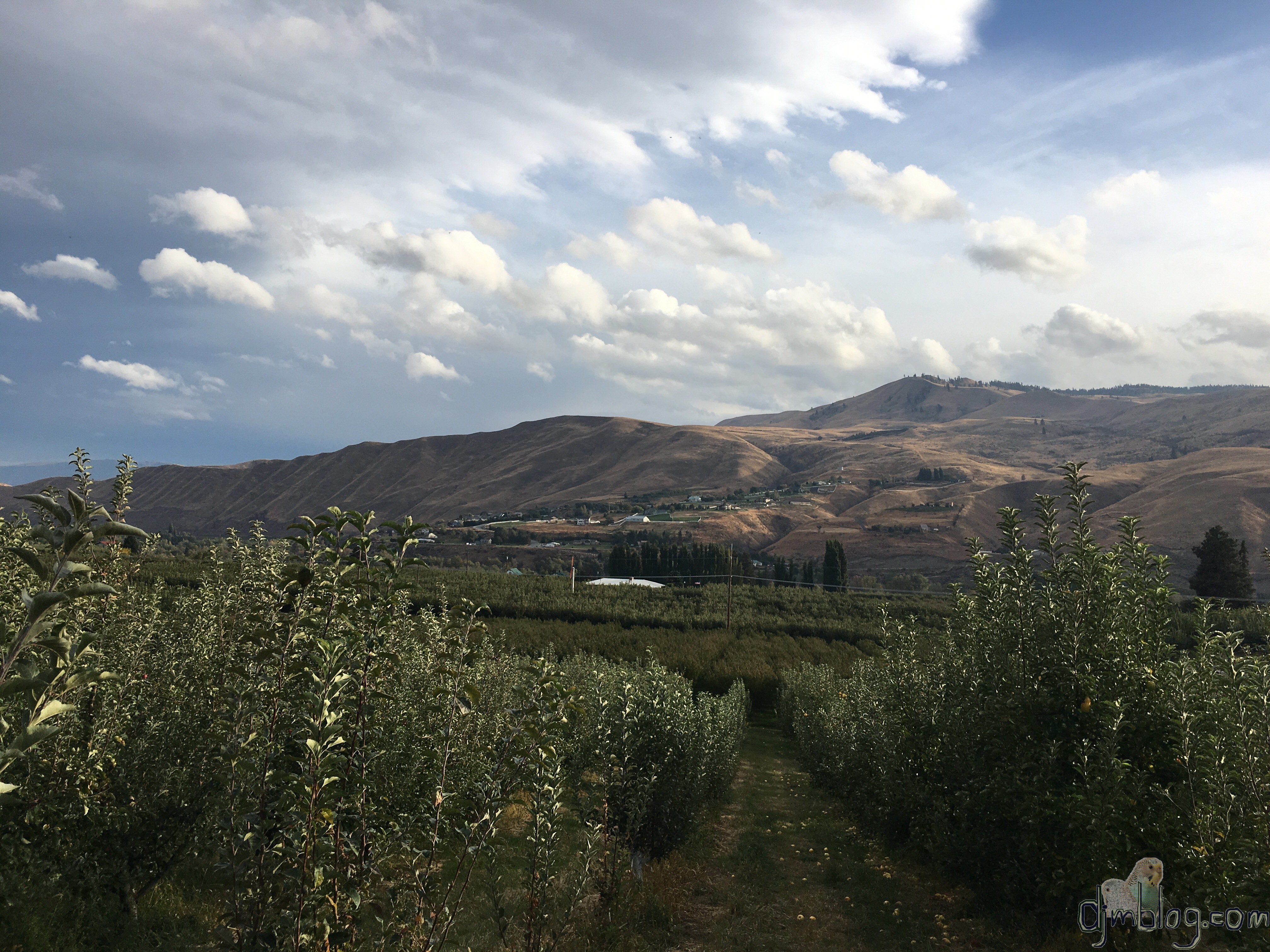 While it rained on the way (and on the way back) the skies suddenly cleared for us as we got out of the car and got our white pale that we filled up maybe a third of the way with multi-colored apples with size ranging from 'crab-apple' to two-fists worth. They turned out to be tasty, but what was even more amazing was the setting--on a hill that rises slowly at first as you walk by the chicken coop with beautiful brown-feathered birds (and a duck mixed in) and then as you approach the apple area the incline picks up and before long you are overlooking the gorgeous brown hills marked with tall green trees that rise from the valley on the other side of the road.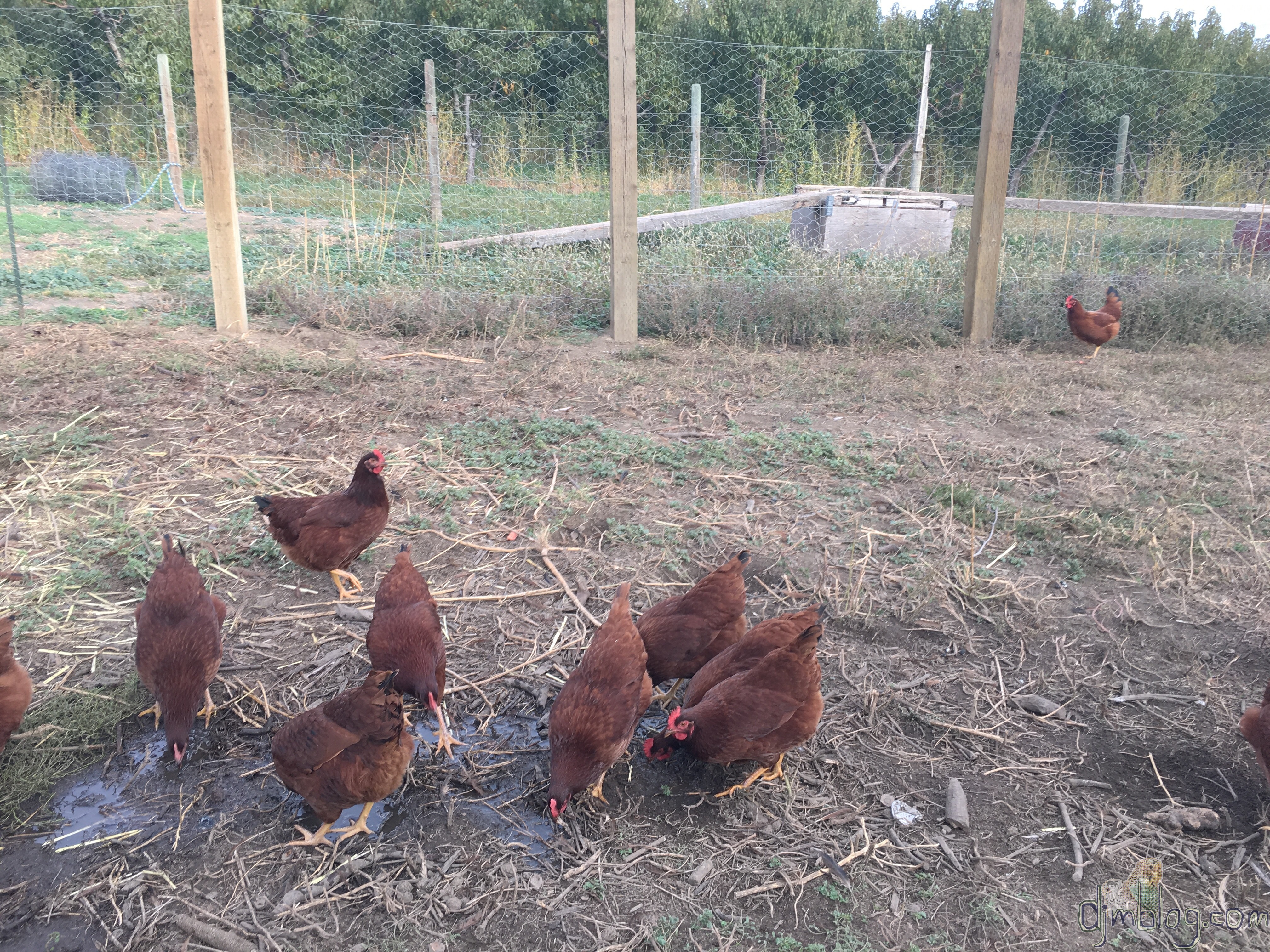 After paying for our apple haul I also grabbed a few of the distinct smallish red pears that caught my eye and found those to have a mild, sweet, almost apple-like taste.